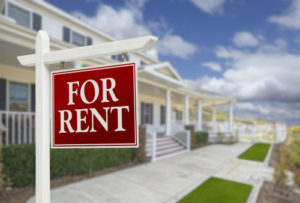 As well as maintaining the good physical appearance of a property, to keep a rental property safe for all occupants it's vital to ensure that all the electrical systems are in good working order. As well as regular electrical inspections, what other electrical maintenance checks should property managers undertake and what should they expect to budget for?
Basic Property Electrical Maintenance Checks
Prior to re-letting any property, the following property maintenance checks should be carried out:
ensure that all appliances are working properly and functioning safely
inspect and clean all electrical appliances to minimise the risk of fire for example:

cleaning lint from clothes dryers,
cleaning filters on air conditioning units,
clearing debris in ventilation and heating/cooling systems

ensure that electrical wiring, outlets, switches, and safety switches are in a safe and working order
It's also a good idea to keep records of any work undertaken on your electrical equipment and appliances to prove your legal compliance.
Testing and tagging electrical appliances and equipment gives landlords and property managers the peace of mind to know that a professional electrician has given it a thorough check, logged when it was carried out and approved it for use.
As you're probably aware, it's a legal requirement that any electrical work is carried out by a fully licensed electrician. Unified Electrical and Communications are domestic and commercial Brisbane electricians with specific expertise in electrical safety.
In addition to the basic checks highlighted above, there are a few other specific electrical safety devices that need to be installed and maintained as follows:
Landlords are required to ensure that all rental properties are fitted with smoke alarms. This includes ensuring that the appropriate number are installed for the building size and that they are all positioned correctly. In addition, all smoke alarms must be tested and cleaned within 30 days before the start of a tenancy (including renewals). Smoke alarm batteries should also be tested and replaced within 30 days of the start of a tenancy.
It's also worth familiarising yourself with the Queensland Smoke Alarm Legislation. In particular, the fact that leased properties have to be complaint by 1 January 2022. Find out more about what the smoke alarm legislation entails here.
It's also a legal requirement in Queensland to have a safety switch installed in all domestic rental accommodation. The Electrical Safety Office indicates that fines of up to $1500 apply if you don't have one in your rental property. As we've highlighted in several previous blog posts it's a good idea to have safety switches, or Residual Current Devices (RCDs) installed on all circuits to prevent the risk of electrocution for your tenants.
At Unified Electrical and Communications we work with real estate agents, landlords and property managers to provide regular electrical maintenance checks on properties. We conduct all of our tests according to the current Australian safety standards and provide detailed reports for proof of your compliance. If you're a landlord, property manager, or real estate agent, get in touch now for a free quote.
SUBSCRIBE TO OUR NEWSLETTER FOR REGULAR TIPS AND ADVICE: