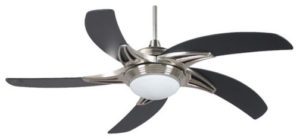 There is nothing quite like the feeling of a soft breeze on a warm evening. Sometimes it is quite still in the evenings and this is where the humble ceiling fan comes into its own. Ceiling fan installation can be the solution to those humid evenings.
We install all types of ceiling fans for indoor and outdoor applications. We also install remote control fans as well as hard wired units.
We are happy to install fans that are supplied by our clients, or we can arrange to supply and install ceiling fans for you.
Ceiling fans are ideally situated in bedrooms, lounge and family rooms, as well as on covered patios and decks.
We also can install extraction fan systems to bathrooms, toilets, underfloor areas. These fans remove the moist air mass from the rooms, and provide ventilation.
Once we have determined the room size and magnitude of the issue, we recommend the optimum size of extraction fan to ensure that the air mass is moved.
Our Brisbane electricians and Campbelltown Electricians can get ceiling fans installed quickly and efficiently so  Contact us today to get a quote for your ceiling fan installation.