Electrical switchboard upgrades and installations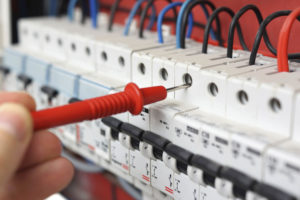 In an ever changing world your power requirements grow as your home and business needs grow. Your switchboard can be modified and upgraded to meet these changes. We can supply a commercial and domestic switchboard installation at competitive prices and a quick turnaround.
Call us today to discuss electrical switchboard upgrades or a new installation to meet your needs and comply with the Australian Standard.
Whether you wish to add more services in your home or business, we can design switchboard upgrades that will deliver more power, as well as improve efficiency.
We have Campbelltown Electricians and Brisbane electricians standing by to help you upgrade your electrical switchboard.
We can provide domestic switchboard installation as well as more complex commericial solutions. Not only will your switchboard upgrade meet Australian wiring standards but we'll quote and complete the work quickly, competitively and efficiently.
All modern switchboard installations should have safety switches installed and if you have the old type fuse switchboards we highly recommend upgrading immediately to reduce the risk of fire.
We can also install surge protectors on your switchboard to help protect your home or business from power surges associated with the spectacular electrical storms we so often get in New South Wales and Queensland. Surge protectors divert over-voltage spikes safely to the ground, avoiding damage to appliances and electronic circuitry. They can save you time and money, avoiding the inconvenience and disruption waiting to have insurance claims processed if you suffer damage in a storm.
Some upgrades include:
Single phase service to 3 phase service
Installation of dedicated circuits with reduced tariffs for special needs i.e. swimming pools, air conditioners
Load balancing of your home, office, or factory to optimise efficiency
New switchboard installation for extra power
Move switchboard from existing to new location
Protecting your home and business is more cost-effective and affordable than you might think. Contact us now on 0414 751 299 to get a quote on a new switchboard upgrade.