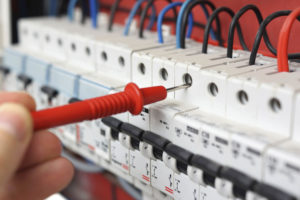 In an ever changing world your power requirements grow as your needs grow. Your switchboard can be modified and upgraded to meet these changes. Call us today to discuss an electrical switchboard upgrade or new installation to meet your needs.
Whether you wish to add more services in your home or business, we can design an upgrade solution for your switchboard that will deliver more power, as well as improve efficiency.
We have Brisbane electricians standing by to help you upgrade your electrical switchboard.
Some upgrades include:
Single phase service to 3 phase service
Installation of dedicated circuits with reduced tariffs for special needs I.e. swimming pools, air conditioners
Load balancing of your home, office, or factory to optimise efficiency
New switchboard installation for extra power
Move switchboard from existing to new location
Contact our Brisbane electricians now to organise a new switchboard.