Indoor & Outdoor Lighting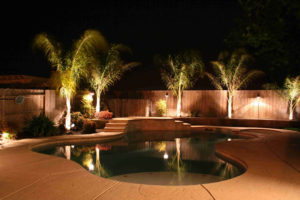 Modern LED lighting not only looks brilliant, but consumes a fraction of the power of traditional lighting. We undertake LED light installation in both indoor and outdoor settings and can show you how to modernise the lighting look of your home, office, or commercial building. This will both improve general illumination and provide a modern and stylish look.
The benefits of LED lighting over traditional lighting are considerable so it's well worth exploring all the options.
Security Light Installation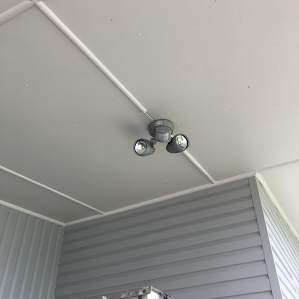 Security lighting plays a significant part in your home security and is relatively quick and easy for a qualified electrician to do.
There are a variety of different types of security lights available including LED lights and motion sensor lights and they can play a big part in giving you peace of mind as well as making your property more secure.
Indoor Light Installation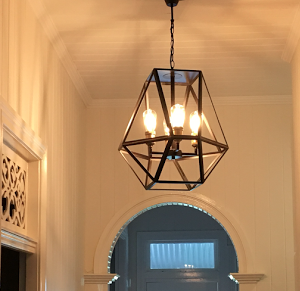 It can make a huge difference to a room to replace the lighting fixtures both in terms of the look and ambience and there are some beautifully designed lighting features available. We can supply and install all types of domestic lights. Talk to our electricians about beautiful pendant lighting like the one pictured.
Through consultation we will review your existing lighting and your needs, then provide an improved design for your consideration. We can cover all aspects of lighting from good illumination, to display lighting, as well as lighting to highlight features. Whether it is indoor or outdoor lighting, we can provide a cost effective solution that is not only functional, but will be efficient and attractive.
Contact our Campbelltown Electrician and Brisbane Electricians today to discuss your lighting needs and explore the opportunities offered by an LED light installation.
If you'd like a quote for security light installation at your home or office, give us a call today for a great price and a quick turnaround.