Electrician Coorparoo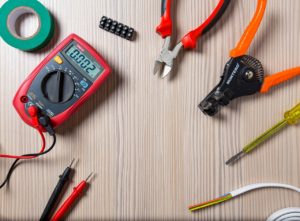 Are you based in Coorparoo and looking for a Brisbane electrician to service your home or business who will deliver a quality job, turn up when they say they will and leave your home or business as neat and tidy as they found it? Unified Electrical is an electrician Coorparoo can rely on and should be your first call for all your electrical services.
We're the Brisbane electricians you can rely on to provide honest, friendly expert advice and undertake a wide range of electrical contracting services including electrical safety inspections, electrical switchboard upgrades, air conditioning installation, smoke alarm installation, and indoor or outdoor lighting.
We provide home electrical services as well as commercial electrical services and our service is backed up with a 12 month full parts and labour warranty. No job is too big or too small for us. You can call our Brisbane electricians to change a blown light bulb, or to totally rewire your home, office or factory.