Electrical Design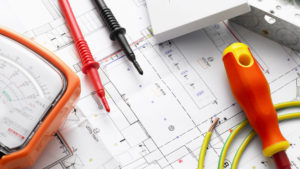 The Oxford dictionary definition of Bespoke is "Made for a particular customer or user". Unified Electrical and Communications can offer a Bespoke electrical design and installation service to modify an existing electrical fitout to better suit a customer's needs, or design a system from new to meet a customer's needs.
In order to achieve this we will create a brief with our client to understand what their needs are for the space in question, and from this brief we will propose designs and materials for the area that help create a space that best suit the client needs from an electrical and communications stand point.
Some elements of bespoke design are the selection and placement of lighting fixtures, the choice of filament, colour and texture of materials such as power points and pendant light fittings.
Creating useful and functional areas that are aesthetically pleasing is the key outcome of our Bespoke electrical design service.
Let Unified Electrical and Communications collaborate with you on your next project. Call us today to get started.